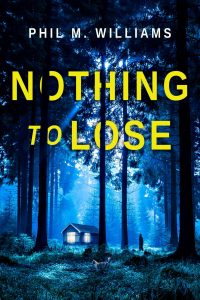 The neighbors were afraid of him.
They wanted him gone.
Now he wants revenge.
I never liked the neighbors. My wife, Colleen, liked them. Went to their parties. They tolerated me because of her. After she died, they stopped pretending. I went to trial twice. They always blame the husband. For the record, I didn't do it. Despite the hung juries, nobody believed me. If I'm bein' honest, sometimes I pictured my hands around her neck.
Life goes on, whether I'm ready or not. I wasn't ready for life without her. I was a mess. Still am. I didn't care about the code violations. I should've cared. I should've known where the complaints were comin' from and why. The fees grew by the day, plus interest. After payin' my lawyers, I was beyond broke.
I was gonna lose my house. Our house. We were married in our backyard. We raised our daughter in that house. I had already lost too much, so I snapped. I wasn't goin' down without a fight. They thought I was stupid.
But they underestimated what a man will do with nothin' to lose.
If you like vigilante justice stories with a side of underdog, you'll love Nothing to Lose. Buy now to find out how far one man will go for justice.
Nothing to Lose can be found on Kindle Vella here:
Kindle Vella
Or as an E-book and paperback on Amazon here:
Amazon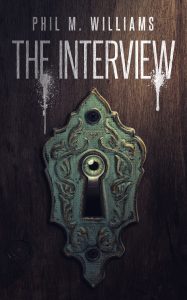 The past never dies.
Mo Williams is cursed. Cursed with the loss of his football scholarship. Cursed with the loss of his mother. But life goes on, and Mo needs a job, preferably a good job. Menial jobs pale in comparison to the roar of 106,000 fans at Beaver Stadium.
His big break comes in the form of a job interview at Total Sports Agency. But this is no ordinary interview and goes beyond the typical résumé and references.
TSA knows Mo's deepest and darkest secrets.
Cora Hinton hates her job as a barista. She's tired of being the responsible one, as her mother lounges on the couch, basking in the glow of the television, while her father lives a new life with a younger wife. With past due notices collecting in the mailbox, Cora needs to do something for herself for a change.
Underqualified but desperate, Cora submits a Hail Mary application for a dream job at Total Graphic Design, which leads to the improbable interview. Like Mo, this is no ordinary interview. The interviewer isn't concerned about her qualifications, experience, or where she sees herself in five years.
TGD is concerned about Cora's past.
The Interview can be found on Kindle Vella here:
Kindle Vella
Or as an E-book and paperback on Amazon here:
Amazon
 I am a participant in the Amazon Services LLC Associates Program, an affiliate advertising program designed to provide a means for me to earn fees by linking to Amazon.com. and affiliated sites. This does NOT affect the price you pay at Amazon or your shopping experience.