Podcast: Play in new window | Download (Duration: 36:54 — 36.8MB) | Embed
Subscribe: Apple Podcasts | Google Podcasts | Spotify | Stitcher | Email | TuneIn | | More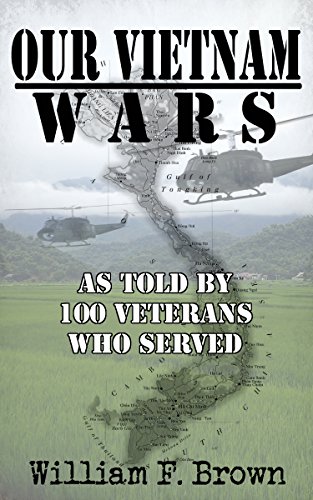 Join me as I chat with thriller, suspense, and nonfiction author, William F. Brown. We discuss the following:
-Bill's long and windy author journey that began in the early eighties.
-Bill's latest nonfiction book, Our Vietnam Wars: as told by 100 veterans who served
-Hear heart-wrenching stories about a nurse stationed offshore on a hospital ship, a dust off helicopter pilot with over 900 flights, and an Army plumber who was in the wrong place at the wrong time.
-We talk about interesting writing quirks by some of the greatest authors.
You can find Bill on Amazon here: https://www.amazon.com/William-F-Brown/e/B004NXKHLW?ref=sr_ntt_srch_lnk_4&qid=1569110668&sr=1-4