Podcast: Play in new window | Download (Duration: 38:22 — 35.8MB) | Embed
Subscribe: Apple Podcasts | Google Podcasts | Spotify | Stitcher | Email | TuneIn | | More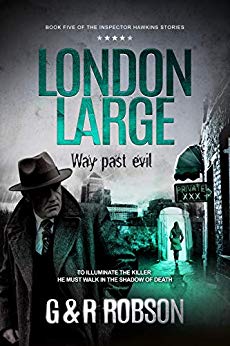 Join me as I chat with Roy Robson, the co-author of the authentic, hard boiled, London Large series.
We discuss the following:
–London Large Way Past Evil
-Authenticity in novels
-The pros and cons of colorful language in novels.
-London in the seventies
-Placing protagonists in uncomfortable situations, the proverbial fish out of water.
–Get Carter
London Large can be found here in the US: https://www.amazon.com/Roy-Robson/e/B0176LEELQ/ref=dp_byline_cont_ebooks_1
London Large can be found here in the UK: https://www.amazon.co.uk/Roy-Robson/e/B0176LEELQ?ref=sr_ntt_srch_lnk_5&qid=1563048838&sr=8-5